Avaya 9640C  IP Deskphone
Features an intuitive user interface which help to make users proficient and confident in performing common telephone tasks such as setting up a conference call or completing a transfer. With brilliant audio quality, it's much easier to hear and understand other people which speeds business while reducing fatigue and stress.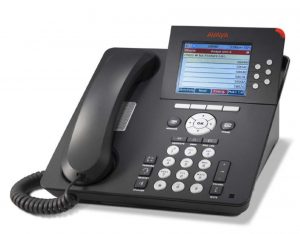 The 9640C telephone features a very stylish professional design, including support for customized display screen saver images and custom faceplates with company logos:
3.8" high resolution color, backlit display.
24 self-labeling programmable call appearance/feature buttons
4 softkeys, 4 navigation buttons
Built-in full duplex speakerphone
Dual message waiting indicators
Volume, menu, message, speaker, headset, forward, contacts, and call log buttons
Built-in headset interface
Built-in two port Ethernet switch for connection to LAN and collocated PC
Supports HD wideband audio codec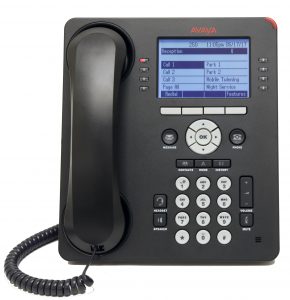 Avaya 9608 IP phone enables businesses to deliver full-featured, durable, highly reliable communications solutions that meet the different needs of many users. The Phone has a smart design and delivers crystal-clear sound. The features are intuitive and easy-to-use leading to increased staff productivity and streamlined communications that can help a company gain a strategic competitive advantage.
8 line X 32 character large back-lit display
24 programmable feature buttons on 3 levels, each with dual red-green LEDs to display status
Fixed feature keys include speaker, headset, mute, volume, menu, phone, history, contacts, voicemail
Context-sensitive interface, 4-way navigation cluster and 4 softkeys
Supports up to 3 BM12 button modules
Full duplex speakerphone
Built-in two port Gigabit (10/100/1000 Mbps) switch for connection to LAN and collocated PC
Integrated headset jack
Dual position stand, wall-mountable